A FREE Black Library Celebration 2021 anthonology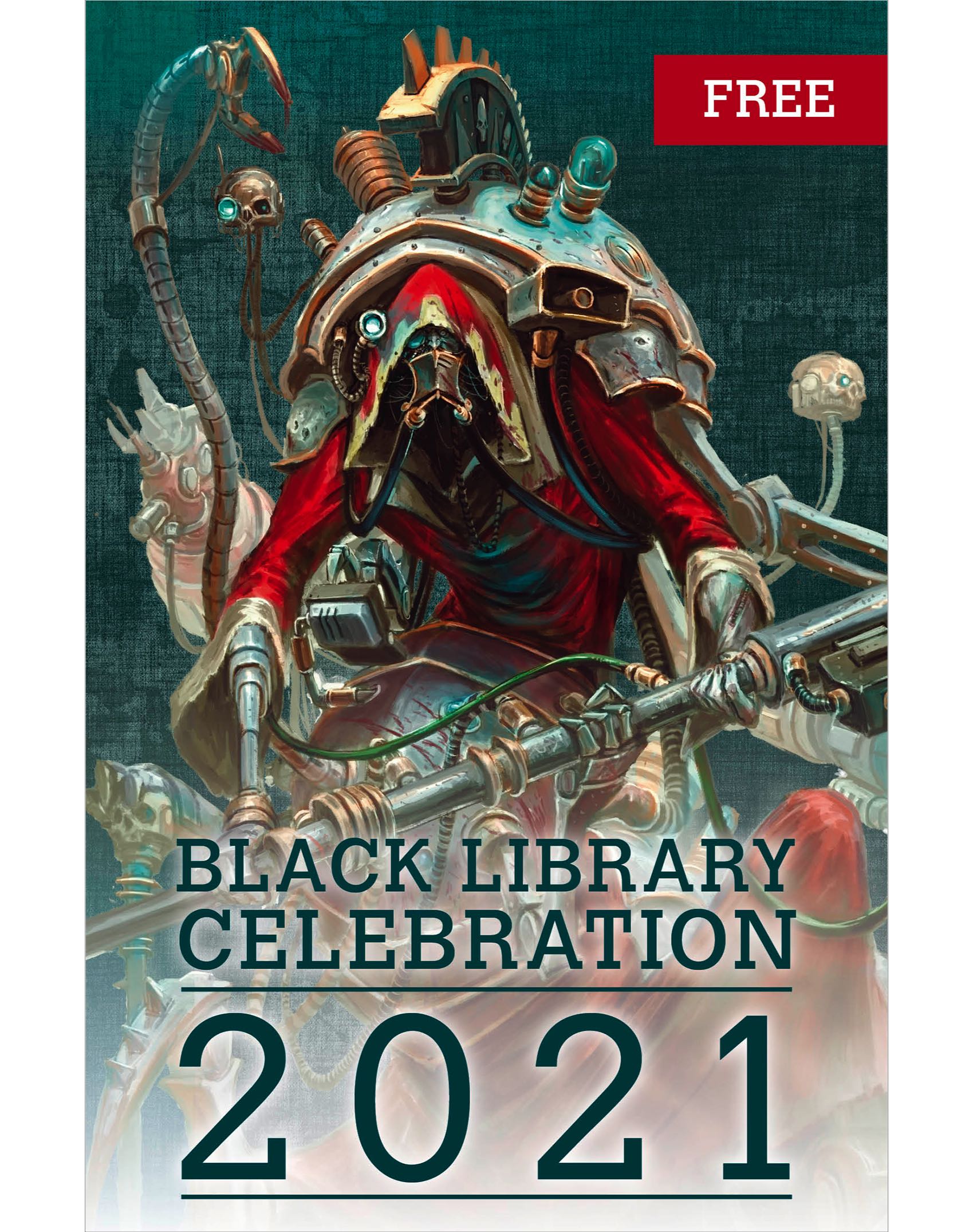 Celebrate the fantastic fiction of Black Library with this selection of five action-packed tales from the worlds of Warhammer 40,000 and Warhammer Age of Sigmar.
READ IT BECAUSE
It's a set of five must-read stories by some of Black Library's greatest authors, showcasing the scope and grandeur of Warhammer fiction. Many of the tales tie in to other Black Library products, making it a perfect starting point for someone new to the books. Also, did we mention that it's free?
DESCRIPTION
Black Library produces adrenaline-fuelled fiction set in the worlds of Warhammer. From the grim darkness of the far future in Warhammer 40,000 to the war-torn fantastical landscapes of Warhammer Age of Sigmar's Mortal Realms, there have been countless tales of action and adventure, packed with epic battles, mighty heroes, mysteries galore, triumphs, tragedies, and much more.
This FREE anthology contains five stories from Warhammer 40,000 and Warhammer Age of Sigmar, showcasing some of the finest writing talent Black Library has to offer.
Customers will have a copy of the ePub automatically added to their account following purchase of any other costed product.
CONTENTS
The Strong Among Us by Steve Lyons
Skull Throne by Jake Ozga
Champions, All by Marc Collins
Death on the Road to Svardheim by Darius Hinks
To Speak As One by Guy Haley
Please see below for full terms and conditions.
----------------------------------------------------------------
Terms and Conditions
1. This promotion (the "Offer") is administered by Games Workshop Limited ("GW") of Willow Road, Lenton, Nottingham, NG7 2WS, UK, +44 (0)115 914 0000.
2. The Offer is open to all eligible users of GW's Black Library web store , www.blacklibrary.com .
3. Place an order for any digital product on the Black Library web store ( www.blacklibrary.com ) (a "Qualifying Order") to receive a free digital copy of the 'Black Library Celebration 2021' novella (the "Novella") with your order. Subscriptions, virtual gift vouchers, and products with no price or a price of £0 do not qualify under this Offer.
4. The Novella is a 128-page Black Library publication that includes five stories and is available in the following languages: English, French and German. A Qualifying Order will grant access to all three language versions of the Novella, which can be accessed from the "MyDownloads" account section.
5. This Offer is valid from 20th February 2021 until 23:59 (GMT) on 13th March 2021 (inclusive).
6. The Novella is not transferable and there is no cash alternative.
7. All orders are placed subject to the Black Library web store's Terms and Conditions of Sale: https://www.blacklibrary.com/Home/terms-and-conditions-BL.html
8. GW reserves the right to vary any of these Terms and Conditions or withdraw the Offer at any time without notice. In such an event, GW will make reasonable efforts to communicate any changes.