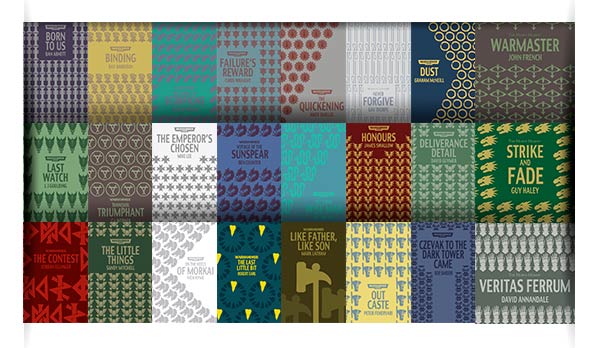 THE STORies
Explore the haunted forests of the Empire, the war-torn battlefields of Isstvan V and the rituals of the Space Marines in this collection of twenty-one short stories and three short audio dramas. Featuring stories set in the worlds of Warhammer, Warhammer 40,000 and the Horus Heresy by authors including Dan Abnett, Graham McNeill and James Swallow, plus a host of rising stars and new faces, this is the ultimate collection of short Black Library fiction.
TABLE OF CONTENTS
Born to Us - Dan Abnett
Binding - Ray Harrison
The Riddle of Scorpions - Josh Reynolds
Failure's Reward - Chris Wraight
The Quickening - Andy Smillie
Never Forgive - Gav Thorpe
Warmaster - John French
Dust - Graham McNeill
Last Watch - L J Goulding
Thanqoul Triumphant - C L Werner
The Emperor's Chosen - Mike Lee
Voyage of the Sunspear - Ben Counter
The Third Wise Man - Nik Vincent
Strike and Fade - Guy Haley
Honours - James Swallow
Deliverance Detail - David Guymer
The Contest - Jordan Ellinger
The Little Things - Sandy Mitchell
On The Heels Of Morkai - Nick Kyme
The Last Little Bit - Robert Earl
Like Father, Like Son - Mark Latham
Out Caste - Peter Fehervari
Czevak to the Dark Tower Came - Rob Sanders
Veritas Ferrum - David Annandale
ABOUT THE EBUNDLE
This eBundle collects every short story released for Black Library's Advent Calendar 2012.
January 2013 • eBooks and mp3 files contained within a zip archive • ISBN 9780857879615
edited by G M Lyon