Monday 5th of November, 2012
A Horus Heresy announcement
We've something exciting to tell you... But first, a huge thank you to all of you who attended the Black Library Weekender. You guys were a joy to spend time with and made it the fantastic weekend it was.
For all of you that weren't there, the event finished with a very special announcement: November 2013 will see the release of a Horus Heresy graphic novel.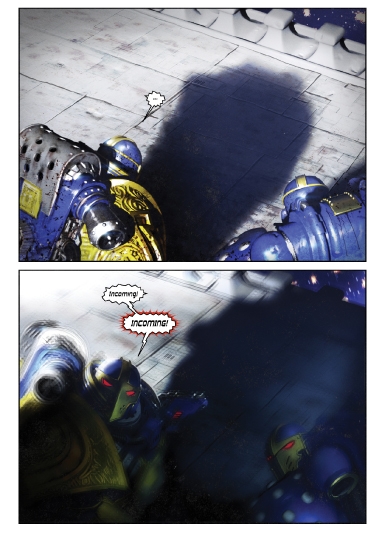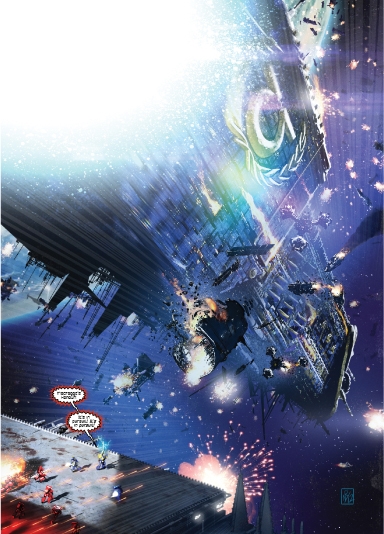 Written by Dan Abnett and illustrated by Neil Roberts, Macragge's Honour will weigh in at a hefty one hundred pages. The full-colour graphic novel explores the epic naval battle that starts in Know No Fear when Kor Phaeron escapes in the Infidius Imperator and Chapter Master Marius Gage gives chase.
After the announcement, editor Christian Dunn held a short Q&A session. One of the questions was: 'Will you go back and re-tell the Horus Heresy in this format?'
Christian said 'no' and went on to explain that while Macragge's Honour would just be the first in a range of new Horus Heresy graphic novels, they would be focusing on telling new stories. Though he did drop some hints about revisiting key battles (specifically Prospero) and exploring different view-points on certain events. The names Gav Thorpe and Karl Richardson may also have been mentioned...
Initially, Macragge's Honour will be released in a limited hardback edition, designed to match your other collector's edition Horus Heresy books and limited edition novellas. As usual, this will be followed by a general release.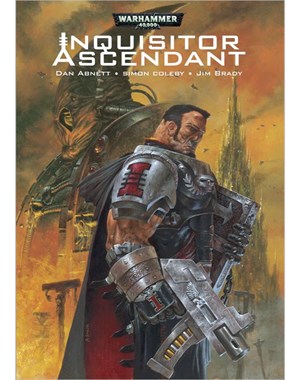 To celebrate the announcement, we're releasing one of Dan Abnett's original Graphic novels in a brand new format, exclusive to blacklibrary.com. Inquisitor Ascendant is a full collection of every comic from the series, and at 160 pages long, it's an epic tale indeed. Dan Abnett is of course renowned for the critically acclaimed Eisenhorn and Ravenor series, and with the new edition of this classic graphic novel, you can now complete your collection of Dan's Inquisition titles.
You can order Inquisitor Ascendant, along with the full ranges of exclusive Black Library graphic novels here.




Posted by The Black Library Team